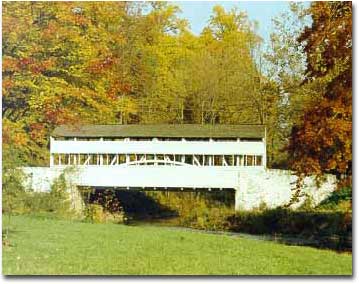 Check out Eastern Chester County!

The rolling hills of eastern Chester County are home to two of the more popular school districts in Pennsylvania - Great Valley (comprised of Malvern Borough, East Whiteland, Charlestown and Willistown townships) and T-E (includes Tredyffrin and Easttown townships). Check out these sites for up-to-date info about the students and their activities. For additional information on T-E and Great Valley and/or other schools in the area, check out the Pennsylvania System of School Assessment (PSSA) or email me and request a copy of the National School Report.
Living and/or working in the Great Valley area means enjoying a walking tour of historic Malvern, an 'in process' renaissance of a quaint Victorian town complete with antique shops, consignment boutiques, several popular restaurants, and gift shops to delight every age and taste - all located along King Street. Many of the shops are locally owned and all shopkeepers delight in remembering your name.
The Borough of Malvern is 1.2 square miles of primarily residential housing - much of it older and charming, some from the turn of the century and just a matter of newer (under fifteen years) homes.

The SEPTA R5 rail system runs alongside Malvern, PA and makes several stops each day. Buses run daily through town going to West Chester, Exton Square Mall (15 minutes away) and the King of Prussia Mall (just 15 minutes away). Malvern is a pedestrian-friendly town; residents and shoppers alike walk our streets to visit the many lovely antique and gift shops along King Street. We also boast a small shopping center, consignment shops, coffee-shops, restaurants and flower shops.Malvern is home to a SEPTA commuter train station with ample parking, several Borough parks and recreation areas - including a gazebo for family picnics and band concerts. The Paoli Memorial Grounds -site of a Revolutionary War battle (click HERE to read more about this famous battle) - are located in the southwest corner of the Borough and currently the residents of the Borough are working diligently to have this park annexed to Valley Forge National Park. This hallowed ground is used for the Borough's annual Memorial Day Parade, Fourth of July celebration, Fire Company Fair and open to the public for their enjoyment. The Police Department and the public library are housed in the original Malvern Elementary School which educated many of the local residents for over sixty years.
Surrounding the Borough and also referred to as Malvern are the townships of East Whiteland, Willistown and Charlestown. These three townships and the Borough are serviced by the Great Valley School District.
Moving a little further east in Chester County takes us to the established towns of Paoli (end of the Main Line of the Pennsylvania Railroad), Berwyn (Home of Mad Anthony Wayne), Devon (site of the world renown Devon Horse Show and Country Fair) and Chesterbrook (a planned community - consisting of Corporate Center, homes and shopping center- adjacent to Valley Forge National Park). These towns are located in Tredyffrin and Easttown Townships and are served by T-E School District. As you consider this area, check out the activities of the Upper Main Line YMCA - this is a center for many social activities in the Upper Main Line area.


Malvern is the site of the Paoli Massacre during the American Revolutionary War.
Named after The Malvern Hills, close to the Welsh border in England, Malvern was originally settled by Welsh Settlers in the 1600s. William Penn Sold them the land for 10 cents an acre, along with the rest of the land on the Welsh tract, or the Main Line. Malvern was incorporated as a borough in 1889, from portions of Willistown Township.
Malvern is the last stop of the original Main Line railroad into Philadelphia, PA. Today, the railroad has expanded several more stations west of Malvern, but none are associated with the Main Line, and Malvern is still considered the end of the Main Line.

As of the census of 2000, there were 3,059 people, 1,361 households, and 793 families residing in the borough. The population density was 944.9/km² (2,444.6/mi²). There were 1,419 housing units at an average density of 438.3/km² (1,134.0/mi²). The racial makeup of the borough was 91.11% White, 3.82% African American, 0.20% Native American, 3.24% Asian, 0.26% from other races, and 1.37% from two or more races. Hispanic or Latino of any race were 1.54% of the population.
There were 1,361 households out of which 23.4% had children under the age of 18 living with them, 46.7% were married couples living together, 8.4% had a female householder with no husband present, and 41.7% were non-families. 34.2% of all households were made up of individuals and 9.4% had someone living alone who was 65 years of age or older. The average household size was 2.23 and the average family size was 2.92.
In the borough the population was spread out with 20.1% under the age of 18, 5.2% from 18 to 24, 37.0% from 25 to 44, 22.8% from 45 to 64, and 14.9% who were 65 years of age or older. The median age was 38 years. For every 100 females there were 93.0 males. For every 100 females age 18 and over, there were 87.4 males.
The median income for a household in the borough was $62,308, and the median income for a family was $79,145. Males had a median income of $45,281 versus $39,129 for females. The per capita income for the borough was $35,477. About 0.9% of families and 2.7% of the population were below the poverty line, including 3.8% of those under age 18 and 3.2% of those age 65 or over.

Swiss Pines (19 acres) is an arboretum and Japanese garden located on Charlestown Road, Malvern, Pennsylvania. It is open several days a week in the warmer months; an admission fee is charged.
Swiss Pines was established by Arnold Bartschi (1903-1996), born in Switzerland and by the mid-1930s owner of the J. Edwards Shoe Company. In 1957 he purchased the 200 acres of the former Llewellyn estate, and during the next 30 years he developed the Swiss Pines site. It became a nonprofit foundation in 1960.
At present Swiss Pines displays a Japanese tea house and garden, a stone garden, statuary, streams, lake, stone lanterns, and bridges set among naturalistic plantings. Plant collections include the Glendale Azalea Garden (150 varieties); the herb garden (100 species), the groundcover garden (28 varieties), and the pinetum (over 200 types of conifers).
---
Malvern Preparatory School, commonly referred to as Malvern Prep, is an independent Catholic middle and high school for boys located in Malvern, Pennsylvania. It was started and is still run by Augustinian friars. Malvern Prep is a member of the Inter-Academic League which also includes Episcopal Academy, Germantown Academy, Penn Charter, The Haverford School, and Chestnut Hill Academy.
History
Malvern Prep was founded as a preparatory academy on the campus of Villanova University in 1842 at the Belle-Aire farm, which the Augustinian order purchased in January 1842. The academy was named "St. Nicholas of Tolentine Academy" in 1901.
In 1922, due to the expansion of Villanova's college program and increasing distinctions being made between the attendees of the academy and the college, it was decided to remove the academy from Villanova's campus. The Rosengarten family of Malvern sold a 143 acre (579,000 m²) part of its old farm between Warren Avenue and Paoli Pike to the Augustinians, and the academy became Malvern Preparatory School. The property included the site of the Paoli Massacre, a Revolutionary War battlefield that Malvern Prep owned until 2000, when it was purchased by the federal government. [1] Only two original buildings were suitable for classes and are still preserved; these are the original farmhouse (Austin Hall) and another farm building (the Friary, or Alber's Hall). Three new buildings were built in 1924 to house the need for more space. The first graduating class of Malvern Prep, who were almost all boarders, graduated in 1927.
Malvern Prep reached 200 students in 1953 and went through another construction phase, erecting six new buildings in the next eight years. Over the next twenty years, the number of boarders decreased, eventually to zero; the school is now entirely a day school. Malvern Prep is currently undergoing another construction phase, the main feature of which is a large building (slated to be named the Rev. David Duffy Center) that will replace the current auditorium (Vasey Hall) and fine arts facilities in Tolentine Hall. The school has erected a new sports center (O'Neill Sports Center), dining hall (Stewart Hall, which is actually a previously existing building (Villanova Hall) that was recently renovated and renamed), and athletic fields in the last few years.
---
Immaculata was founded as Villa Maria College, a women's college in 1920. It was the first Catholic college for women in the Philadelphia area. The name was changed to Immaculata College in 1929.
Founded by the Sisters of the Immaculate Heart of Mary, Immaculata is part of the greater IHM community, which includes the neighboring House of Studies and an academy for girls. The University became coeducational in the fall of 2005.
The current location of Immaculata University is a tract of land in Chester County, Pennsylvania, on the Main Line near Malvern, purchased by the sisters in 1906. The origianal 198 acre plot has grown to 373 acres since that time.
The Immaculata Mighty Macs were the AIAW Division I Basketball Champions, the top national title, from 1972 to 1974, a pivotal time in the history of women's collegiate sports. The story of the Mighty Macs basketball team is currently being adapted into a movie, Our Lady of Victory, which is due out in theaters in 2007.
---
Great Valley Corporate Center
Great Valley Corporate Center is a mixed-use business development located off U.S. Route 202 between Valley Forge and West Chester, Pennsylvania. President Ronald Reagan visited the center in May 1985 and called it "the workplace of the future".
The campus' anchor tenants include Vanguard Group, Siemens, and Centocor, and the Penn State Great Valley School of Graduate Professional Studies, as well as two hotels, a training center, day care, a shopping center, and a health club. The complex is within three miles of the Pennsylvania Main Line communities of Malvern, Paoli and West Chester (to the east) and the borough of Phoenixville (to the west).
The Great Valley Corporate Center is set in the Route 202 High-Tech Corridor and its 80 offices and R&D facilities employ more than 20,000 Philadelphia-area residents. The 650-acre community is the largest suburban project of the Philadelphia-based Liberty Property Trust.

Welcome to the Borough of Malvern. Malvern is a unique, small town village located in southeast Pennsylvania, approx. 25 miles west of Philadelphia. The Borough is 1.3 square miles and has a population of approximately 3,200. Malvern has experienced a significant amount of growth over the past few years and has gone through a tremendous amount of revitalization in both the residential and commercial districts. Funding for the revitalization has been a partnership between the Borough government and the County of Chester.
Malvern dates back to the Victorian era and is reflected in the Victorian facades in the business district, the Victorian street lamps and the brick pavers. Residents and businesses continue to be attracted to Malvern. Businesses are thriving!
The rail system runs alongside the town and makes several stops a day. Buses also run through town on a daily basis going to West Chester (the County Seat), Exton Square Mall and the King of Prussia Mall. Malvern is a pedestrian-friendly town and residents and shoppers alike can walk our streets to visit the many lovely antique and gift shops along King Street. We also boast a small shopping center, consignment shops, coffeeshops, restaurants and flower shops.

Public Schools
Charlestown Elementary School
2060 Charlestown Rd
Malvern, PA 19355
General Wayne Elementary School
20 Devon Road
Malvern, PA 19355
Great Valley High School
225 North Phoenixville Pike
Malvern, PA 19355
Great Valley Middle School
255 North Phoenixville Pike
Malvern, PA 19355
Kathryn D. Markley Elementary School
354 Swedesford Rd
Malvern, PA 19355
Great Valley School District
---
Private Schools
Brandywine Childern's House
123 Great Valley Parkway
Malvern, PA 19355
Chesterbrook Academy
315 Technology Drive
Malvern, PA 19355
Christ Memorial Lutheran School
89 Line Road
Malvern, PA 19355
Malvern Preparatory School
418 S Warren Avenue
Malvern, PA 19355
St Patrick School
115 Channing Ave
Malvern, PA 19355
The Phelps School
583 Sugartown Road
Malvern, PA 19355
Villa Maria Academy H S
370 Old Lincoln Hwy
Malvern, PA 19355
---
School Information
Number of Schools: 5
Number of Students: 3,972
Number of Teachers: 265
Student/Teacher Ratio: 15.2:1
Number of Males: 2,040
Number of Females: 1,932

Our Parks and Recreation Dept. is managed by the Parks and Recreation Committee. They keep a calendar of those persons interested in reserving the public parks, arrange for summertime entertainment in the park and decorate the gazebo and large tree for the Christmas holiday season. They're very creative and do an impressive job!
Samuel & M. Elizabeth Burke Park
Burke Park, just one block away from the Municipal Building is 1.4 acres. It is used mainly for festivals, concerts and general recreation. The Gazebo and beautifully landscaped area are perfect for outdoor events.
Theodore S.A. Rubino Memorial Park
Rubino Park is our newest space and it is 15,000 square feet of play area with a Gazebo entrance. It has been a wonderful addition to the corner of Broad Street and Old Lincoln Highway. The area is fenced in for child safety and provides a great place for picnic and small children recreation.
The Horace J. Quann Memorial Park
(formerly First Ave. Park)
Malvern has 3.0 acres of active parkland at this time. Horace J. Quann Memorial Park is 1.6 acres and is probably the most active. We have baseball, basketball and open space for other activities such as volleyball. It is located at First and Warren Ave, across from the Borough Hall.
Events for the Summer Starting July 1st and ending August 5th on Thursday evenings, Family movies in Burke Park after dark. Titles to be announced.

MALVERN EVENTS